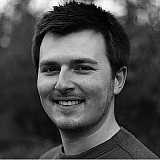 Honda rider Paulo Goncalves consolidated his lead of the 2016 Dakar Rally as event debutant Antoine Meo clinched his first ever stage victory.
The French former enduro world champion led from the second waypoint onwards to top the 336km Uyuni-Salta stage, which featured a neutralised section for competitors to be able to cross the border back into Argentina from Bolivia.
Meo ended the day 1m57s ahead of Goncalves, who finished almost 13 minutes down on the road but was awarded 10m53s by rally organisers for stopping to help Meo's factory KTM teammate Matthias Walkner.
Having been third overall at the start of the day, Walkner suffered a fall early on in the stage, breaking his femur and being forced to withdraw.
Kevin Benavides (Honda) was third fastest on the stage, followed by Helder Rodrigues (Yamaha) and Honda water-carrier Michael Metge.
Lead KTM rider Toby Price was sixth, and now sits 5m20s behind Goncalves in the overall standings.
Stefan Svitko (KTM) moves up to third as a result of Walkner's exit, 12m off the pace, with Meo jumping from seventh to fourth ahead of Benavides and Rodrigues.
Meanwhile, Joan Barreda, who lost five hours on Friday when his factory Honda suffered engine troubles, has joined Walkner on the list of retirements having not taken the start of the stage. 
Update
With only 22 bikes completing the stage before it was suspended due to poor weather conditions, the stage was neutralised from the end of the fifth waypoint, altering the results.
Consequently, Meo took the stage win by 1m53s from Benavides, who moves up to second on the day ahead of Goncalves, Metge and Price, as Rodrigues lost two minutes with a penalty.
It means Goncalves leads by 3m12s from Price, with Svitko 9m24s behind.
Having also been awarded time by rally organisers for helping the stricken Walkner, Pablo Quintanilla (Husqvarna) now lies fourth, ahead of Benavides and Meo, who loses two positions.
Standings after Stage 7:
| Pos. | No. | Rider | Bike | Time/Gap |
| --- | --- | --- | --- | --- |
| 1 | 2 |  Paulo Goncalves | Honda | 22h52m30s |
| 2 | 3 |  Toby Price | KTM | 3m12s |
| 3 | 5 |  Stefan Svitko | KTM | 9m24s |
| 4 | 4 |  Pablo Quintanilla | Husqvarna | 18m06s |
| 5 | 47 |  Kevin Benavides | Honda | 21m01s |
| 6 | 49 |  Antoine Meo | KTM | 21m06s |
| 7 | 7 |  Helder Rodrigues | Yamaha | 24m44s |
| 8 | 23 |  Gerard Farres | KTM | 29m57s |
| 9 | 20 |  Alain Duclos | Sherco | 30m32s |
| 10 | 17 |  Joan Pedrero | Sherco | 31m45s |