Subscribe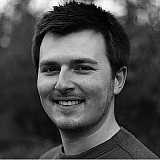 Toby Price closed in on Dakar Rally leader Paulo Goncalves with his third stage win of the event, as Joan Barreda dropped out of contention with engine trouble.
Factory KTM rider Price came out on top in the longest stage of the event yet, a 542km loop starting and ending in Uyuni, Bolivia, as the Aussie recorded his second win in succession and his third of the rally so far.
Price had trailed Honda rider Goncalves by almost two minutes at the fourth waypoint, but gradually clawed back the deficit to establish a small lead at the eighth waypoint.
He then gradually eked out a winning margin of 1m05s during the remainder of the stage, with his KTM teammate Matthias Walkner edging Goncalves for second by just seven seconds.
The result is that Goncalves' lead has been reduced to a mere 35 seconds, with Walkner moving up from fifth to third, 2m50s adrift of the lead.
Erstwhile rally leader Stefan Svitko (KTM) and Helder Rodrigues (Yamaha) completed the top five for the stage, the Slovakian slipping to fourth overall ahead of Pablo Quintanilla (Husqvarna) and Rodrigues.
Kevin Benavides (Honda) dropped to seventh after giving away significant time in the final part of the stage, ahead of Thursday's runner-up Antoine Meo (KTM), who was penalised five minutes for losing his clocking-in card, and factory Sherco duo Alain Duclos and Joan Pedrero.
Big names out
Friday's stage claimed a number of high-profile victims, including Barreda, who had been running third overall at the start of the stage, having had two stage wins taken away with speeding penalties.
The Honda rider was left stranded by a broken engine after the fourth waypoint, and was forced to wait for the arrival of team water-carrier Paolo Ceci to assist him.
Barreda got going again, only to then stop again after the fifth waypoint - after which he was given a tow by Ceci. As of the time of writing, he has yet to reach the finish.
Husqvarna factory rider Ruben Faria, who had been running eighth overall, was meanwhile forced to withdraw from the Dakar altogether after breaking his wrist in a fall.
Ivan Jakes (KTM), who was 11th at the beginning of the day, has also pulled out after injuring his knee during Thursday's stage.
Standings after Stage 6:
| Pos. | No. | Rider | Bike | Time/Gap |
| --- | --- | --- | --- | --- |
| 1 | 2 |  Paulo Goncalves | Honda | 20h23m07s |
| 2 | 3 |  Toby Price | KTM | 35s |
| 3 | 14 |  Matthias Walkner | KTM | 2m50s |
| 4 | 5 |  Stefan Svitko | KTM | 5m17s |
| 5 | 4 |  Pablo Quintanilla | Husqvarna | 15m10s |
| 6 | 7 |  Helder Rodrigues | Yamaha | 20m12s |
| 7 | 47 |  Kevin Benavides | Honda | 21m04s |
| 8 | 49 |  Antoine Meo | KTM | 23m02s |
| 9 | 20 |  Alain Duclos | Sherco | 26m09s |
| 10 | 17 |  Joan Pedrero | Sherco | 27m17s |