Subscribe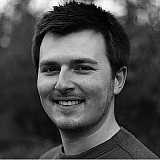 The PH Sport squad has acquired three Peugeot 2008DKR16 machines to lease to privateer entrants for the 2017 Dakar Rally.
Stephane Peterhansel took the 2008DKR16 to victory in this year's Dakar in January, securing Peugeot's first victory in the South America-based event since 1990 on only the French marque's second year of its return.
Sebastien Loeb, Carlos Sainz and Cyril Despres drove the remaining three works Peugeots, while Porsche WEC regular Romain Dumas campaigned a year-old 2008DKR for his own team.
PH Sport, which is running sister brand Citroen's semi-works WRC programme this year, will make its fleet of 2008DKR16s available to customers in September, allowing them to tackle the Moroccan Rally in October before next January's Dakar.
"We are very excited by the idea of taking on this new challenge" said PH Sport's Bernard Piallat.
"Being able to lease the best car in cross-country rallying is an exceptional opportunity, both for PH Sport and the drivers that choose to join us.
"We will treat this new programme with the respect it deserves, because we know that we have a lot to learn in the category.
"Having said that, we are confident because we are acquiring cars that have already proven their worth and we will have the support of Peugeot Sport to help us in understanding their operation.
"In all areas, PH Sport will therefore comply with the standards of the factory team, in order to give our customers the chance to aim for first place."