Get alerts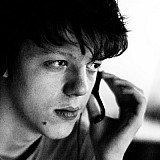 Stephane Peterhansel's one-hour advantage means Peugeot are very unlikely to lose the Dakar Rally on the road. But could the Frenchman's earlier fuel top-up give Mini another way to win?
As the running concluded in Friday's decisive, treacherous stage, Stephane Peterhansel of Peugeot found himself as the first competitor – in any class – to lead by no less than an hour.
The 11-time Dakar champion was not even the leader at the start of the day, but as Carlos Sainz's gearbox gave up and Nasser Al-Attiyah rolled, the Frenchman was left to cruise to a massive lead.
Peterhansel had previously noted that Wednesday was his last big chance of taking first place and he made the best of that chance. His advantage over Al-Attiyah now seems bulletproof, as long as the Peugeot 2008DKR16 survives the three remaining stages at any reasonable pace.
It should be all over, then. But if X-raid's announcements are anything to go by, there's still plenty of life left in this battle.
The issue at hand
After Monday's stage, in which Peterhansel took the lead from Sebastien Loeb, the X-raid team swiftly filed a protest.
X-raid said that Peterhansel had refuelled in the neutralised zone – and that he was not allowed to do so, which, if proven, would've meant a hefty, Dakar-ruining penalty for the Frenchman.
The first point does not appear to be in question – Peugeot's Bruno Famin confirmed that Peterhansel absolutely did refuel in the non-timed section of the stage. But Famin was also absolutely confident that his driver was well within his right to do so.
"The refuelling was legal and is permitted in the roadbook," Famin told Motorsport.com.
X-raid boss Sven Quandt, meanwhile, said the exact opposite: "The rule is very clear and easy to decide. At the meeting it was said that there would be no refuelling.
"The refuelling point in the roadbook was for motorcycles and quads – but not cars."
On Tuesday – the day when Peterhansel dropped behind Sainz in the classification – the stewards cleared the Peugeot driver of any wrongdoing, saying that the regulation should've been clearer and that the Frenchman won't be penalised due to "reasonable doubt".
That explanation did not appear to have satisfied X-raid, who have promised to file an appeal to the French motorsport federation (France being the country of origin for Dakar organisers ASO) and to take the case to the courts.
Higher stakes
Were he to be found guilty of an infringement, Peterhansel would either be excluded from the rally - or get six hours added to his time, which, as it stands, would demote him to 18th in the standings.
After Tuesday, it seemed as if the dispute would only be determining whether Al-Attiyah finishes the rally second or third.
But then Sainz's gearbox broke and, all of a sudden, Peterhansel is the only driver who currently stands between X-raid and a fifth consecutive Dakar win.
Despite badly damaging his car over Wednesday's run, reigning winner Al-Attiyah still sits second, just ahead of Toyota's Giniel de Villiers and another X-raid driver, Mikko Hirvonen – who, despite getting lost during Stage 10, can still feasibly overtake both in the remaining stages.
As it stands, there does not appear to be any love lost between Peugeot and X-raid. Famin, from the very start, has been incredulous at the whole protest and highlighted his own team's "sportsmanship".
X-raid boss Quandt took his rhetoric much further, having also hit out at the organisers by suggesting the first-week stages of the rally were designed to help its rivals. And there is no team in Dakar's class category that excelled in first-week's "WRC-style" runs more than Peugeot.
Perhaps adding fuel to these particular flames is that Peterhansel has quite the history with X-raid. He, after all, drove the team's Mini between 2012 and 2014, winning Dakar twice and then being forced to settle for second behind Nani Roma by team orders in what would be his final race with the squad.
What next?
As long as Al-Attiyah keeps de Villiers behind over the next three days – or if Hirvonen passes them both - X-raid will have very little reason to go back on their promise to appeal. A Peugeot win will, indeed, be popular, but it can now only come from the driver who already has 11 victories – and X-raid are unlikely to be particularly reviled for protesting his 12th.
It would, of course, be a massive shame to see Peterhansel complete the distance, only for an unresolved appeal to be hanging over him – as it is yet unclear when the final decision is due. If the issue isn't sorted before the finish, the Frenchman is set for a "victory with an asterisk".
On the other hand, there is something to be said for two leading teams of the race possibly having to challenge each other through not just driving or engineering skills, but the often underestimated art of arguing.
Around midway through the race, rookie Hirvonen noted that Dakar had a much more relaxed atmosphere around it than his previous series of choice WRC. It's hard not to wonder whether he still feels that way now.