Get alerts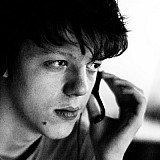 Reigning Dakar champion Nasser Al-Attiyah reckons his X-raid team was left no option but to lodge a protest against Stephane Peterhansel's controversial refuelling in Monday's stage.
Peterhansel, who has 11 Dakar wins to his name, is two days away from another victory, carrying a lead of about 52 minutes over Al-Attiyah, his nearest rival.
Earlier this week, the Frenchman found himself targeted by an X-raid complaint, the rival squad questioning the legality of him refuelling in the non-timed zone.
And while the stewards have cleared Peterhansel, X-raid subsequently vowed to appeal the decision, its boss Sven Quandt confident that the refuelling was not within the rules.
While Al-Attiyah himself noted he wasn't going to get involved in the issue, the Qatari has confirmed he agrees with the team's decision to protest.
"I do not want to worry about it," he told Motorsport.com. "The rules are the rules.
"The team decided to make a protest, whether it works out or not doesn't depend on me.
"We had to do it because they got an advantage, but that's not my job. My job is to manage the car and to secure the podium."
Interview by Luis Ramirez