Get alerts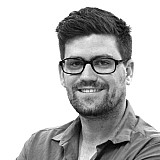 X-raid Mini driver Nasser Al-Attiyah says he is expecting to be able to take the fight to Sebastien Loeb and the dominant Peugeot team during the sandier second week of the Dakar.
Loeb currently leads the car standings, holding a two-minute advantage over Peugeot team-mate Stephane Peterhansel after a week of WRC-style stages.
However, Al-Attiyah – who is currently fourth, 18 minutes behind Loeb – is expecting to be a better match for the Peugeots during the event's second week, which is set to offer more traditional Dakar stages.
"I think so, no problem," said Al-Attiyah when asked if he will be able to fight back during the sandier stages.
"Our car is strong, and I'm really good in the sand. Mathieu [Baumel] is a really good navigator, so we will try and do our best next week. It's very important, I will do my best to put a Mini in the top three and to win Dakar again.
"Loeb is very fast, and good on the rally roads. But we'll see now over the next three days on the navigation side."
First week "not interesting"
Al-Attiyah is the latest competitor to criticise the stages that made up the first week of the 2016 Dakar, claiming that so far the event "wasn't interesting".
"For me, the first week wasn't interesting, because it was fast, with no navigation," he said.
"Last year, it started with normal stages, but the second stages were the really hard stages, with navigation and more sand. That was really nice. But this is the route of 2016; we can't change it, so we'll try and have a good result."
Al-Attiyah's comments come after truck class front-runner Gerard de Rooy claimed this year's event is a Dakar in name only, while sporting director Marc Coma says next week will offer more challenging, traditional Dakar-style roads.