Subscribe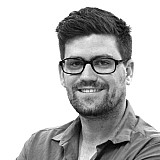 Nasser Al-Attiyah insists he is back in frame for Dakar Rally victory after winning Monday's eighth stage.
Having predicted that the sandier stages would shake up the Week 1 form guide, the X-raid Mini driver ended Peugeot's winning streak with a 12-second victory over Carlos Sainz.
Al-Attiyah also made up a spot thanks to early leader Sebastien Loeb's crash, which means the Qatari driver is now third, 14 minutes behind new leader Stephane Peterhansel – a gap he is says is easily surmountable.
"Fourteen minutes is nothing," he told Motorsport.com. "If you see what has happened with Loeb today, you know that everything can change. Here, the experience of running off the beaten track is also needed.
"I'm happy to win the first special stage for the team. It has been a very difficult one - especially because there were sand dunes, camel grass and other challenges. This is a real stage of Dakar because there was navigation."
"We are behind the Peugeots because they are fast, but it's all working well in my car. The road has now changed; The first week was fast roads and our rivals were fast, but now, with the off road, is when our car is working very well."
Al-Attiyah added that Tuesday and Wednesday's running could prove crucial to the outcome of the event.
"[The next two stages] will be very important. If tomorrow I lose a little time, it will be good because someone will have to lead the way and I can fight. There is a long way to go to Rosario. Our goal is to win the Dakar."
Interview by Luis Ramirez