Get alerts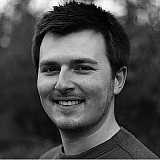 Colin Turkington says he isn't concerned by the prospect of having to take on board more success ballast over the course of the Snetterton BTCC weekend.
Carrying 39 kilograms of extra weight, the reigning champion led an all-Team BMR top three in qualifying, edging out teammates Aron Smith and Jason Plato – who was carrying 66kg – by less than a tenth of a second.
Winning the first race from pole would mean Turkington would be forced to carry the maximum 75kg in the second race, but the Ulsterman said he wasn't troubled by such a prospect.
"I've got 39kgs in the car already, so adding more on top of that isn't something I'd be too concerned about," Turkington told Motorsport.com.
"We'll take it one race at a time, maximise what we've got."
Asked if the tight margins in qualifying came as a surprise, Turkington said: "Not really, the competition has been so fierce in terms of car performance.
"It's been that way all season – that's the beauty of this championship.
Turkington also said it was reassuring to have his teammates immediately behind him on the starting grid – but acknowledged that this wouldn't make winning any easier.
"It's nice to be able to hunt as a pack – you can trust your teammates a little more," he said.
"But it's not going to be easy. We all have the same machinery so there should be an equal chance of winning."