Get alerts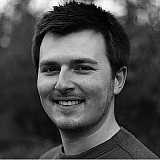 British Touring Car driver Sam Tordoff is eyeing a drive at the Le Mans 24 Hours in years to come, following his first taste of endurance racing last weekend.
The 26-year-old is dovetailing a programme in the European Le Mans Series, driving a JMW Motorsport-run Ferrari 458, with his BTCC commitments with West Surrey Racing in 2015.
After taking second place in the GTE class in his first ELMS outing at Silverstone, Tordoff said he is now looking to build on his sportscar experience as he aims towards a Le Mans berth in the next couple of seasons.
"For me, the ultimate goal is to do Le Mans," Tordoff told Motorsport.com. "It's without doubt where I want to be, and to earn yourself a shot there you have to prove yourself against the best in endurance racing.
"Getting used to in-race pitstops, driver changes and being on track with LMP cars last weekend was the first step that will hopefully lead to me doing Le Mans in 2016 or 2017.
"The main reason for doing the dual programme was to help get me up to speed with the rear-wheel drive BMW in the BTCC, so I've not found it too difficult to jump between that and the Ferrari.
"Even though the Ferrari is much quicker, they're both rear-wheel drive, so it's the same philosophy."
However, the Yorkshireman added that, for commercial reasons, his touring car career has to continue taking priority over his sportscar racing ambitions in the immediate future.
"It's difficult, because all my sponsorship comes from touring cars, which is much easier to sell as a commercial package than endurance racing," explained Tordoff.
"If I can combine both again in future, then that would perfect, but only if I can carry on racing rear-wheel drive in the BTCC. Otherwise, it would impact both programmes."