Get alerts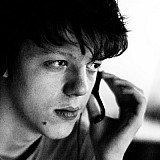 Sam Tordoff is unlikely to seek a second season in the European Le Mans Series in 2016, instead opting to focus on the BTCC as he seeks a continuation with West Surrey Racing.
Bradford native Tordoff, a regular in the BTCC since 2013 and a four-time race winner in the series, dovetailed his 2015 campaign with an ELMS GTE class assault with JMW Motorsport's Ferrari 458.
Second in class during the first round at Silverstone, he finished sixth alongside teammates George Richardson and Robert Smith in two subsequent rounds before having to skip the penultimate Paul Ricard round due to a BTCC clash - and won't be present for the finale.
"I'm not doing the next round at Estoril next weekend," Tordoff told Motorsport.com at the final BTCC round at Brands Hatch. "And I've got no intention of doing [ELMS] next year.
"Unfortunately, two rounds clash [with BTCC] next year, and there's only five rounds. With the way the calendar worked out, I can't do any of that next year.
"Itt was always an additional program off the back of [BTCC] and it will continue to be so. BTCC is where I gained the sponsorship and is what's commercially good for us.
"So BTCC comes first, and everything beyond that is almost just an additional benefit. Realistically, I was lucky this year to be in a position to do two championships, but the chances of that happening next year are quite slim."
Hoping to remain with WSR
Tordoff's first year driving for West Surrey Racing was a tough one for the 2014 teams' champions, as its fleet of BMW 125i M Sport machines struggled for straight-line speed.
But the Yorkshireman, who ended the campaign sixth overall, suggested that BTCC unfairly handicapped his new team after its 2014 successes and hailed the job done by WSR this season.
"We can still consider this year a success," he said. "I don't think it can be considered a bad season, given the amount of things that have gone against us and gone for other people.
"I beat my two teammates, who are vastly more experienced than me in rear-wheel-drive BMWs," he added, ending the season 23 points clear of Andy Priaulx, who had skipped a round, and 44 clear of Rob Collard.
Tordoff's 2016 plans are yet to be finalised, but he insisted he wants to remain with WSR.
"I'd like to build on my rear-wheel drive experience and the knowledge that I've gotten," he said. "Hopefully the team want me, so we're talking about [continuing].
"There are a few things that we need to address over the winter, the engine being one - to try and get us back in the ballpark.
"So, provided we can do all those things, I can foresee a good 2016 - so at the moment, the plan is to remain where we are."
Interview by Jamie Klein