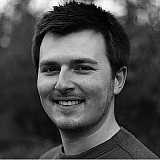 Sam Tordoff came out on top in a battle with West Surrey Racing teammate Andy Priaulx to claim pole position for the first of this weekend's BTCC races at Croft.
On a circuit renowned for favouring rear-wheel drive cars, the BMW duo were the men to beat, Priaulx going quickest at the halfway stage of the session with a 1m24.275s.
Tordoff, the pacesetter in second practice, soon slotted into second, less than a tenth away from the triple World Touring Car champion, with Priaulx then consolidating his place atop the timesheets in the closing stages with a 1m23.956s, exactly four tenths up on Tordoff.
But, fresh from his first victory of the season at Oulton Park and despite the disadvantage of carrying 27kg of success ballast, Tordoff was able to snatch the top spot away from Priaulx with a 1m23.886s and seal his first pole of the year.
Honda's Gordon Shedden was the quickest of the front-wheel drive cars in third, 0.508s back from Tordoff and carrying a considerable 66kg of ballast, with Rob Collard making it three WSR BMWs in the top four with a time just 0.044s shy of the Scot.
Early pacesetter Colin Turkington found himself demoted to fifth late on in the best of the BMR Volkswagens, 0.650s off the pace, and will share the third row with the second Honda Civic Type-R of Matt Neal.
Rob Austin, who briefly topped the times in his self-run Audi A4, will start seventh, ahead of the MG of Jack Goff, Adam Morgan's Mercedes and the second MG of Andrew Jordan.
Points leader Jason Plato struggled with 75kg of success ballast in his BMR VW, and could do better than 12th, while Nicolas Hamilton will start his maiden BTCC race down in 29th, the slowest of those to set a time.
Qualifying results:

| | | | | |
| --- | --- | --- | --- | --- |
| Pos | Driver | Car | Time | Gap |
| 1  | Sam Tordoff | BMW | 1'23.886 |   |
| 2  | Andy Priaulx | BMW | 1'23.956 | 0.070 |
| 3  | Gordon Shedden | Honda | 1'24.464 | 0.578 |
| 4  | Rob Collard | BMW | 1'24.508 | 0.622 |
| 5  | Colin Turkington | Volkswagen | 1'24.536 | 0.650 |
| 6  | Matt Neal | Honda | 1'24.559 | 0.673 |
| 7  | Rob Austin | Audi | 1'24.582 | 0.696 |
| 8  | Jack Goff | MG | 1'24.642 | 0.756 |
| 9  | Adam Morgan | Mercedes | 1'24.650 | 0.764 |
| 10  | Andrew Jordan | MG | 1'24.696 | 0.810 |
| 11  | Aron Smith | Volkswagen | 1'24.718 | 0.832 |
| 12  | Jason Plato | Volkswagen | 1'24.820 | 0.934 |
| 13  | Tom Ingram | Toyota | 1'24.840 | 0.954 |
| 14  | Martin Depper | Honda | 1'25.174 | 1.288 |
| 15  | Hunter Abbott | Audi | 1'25.247 | 1.361 |
| 16  | Aiden Moffat | Mercedes | 1'25.292 | 1.406 |
| 17  | Jeff Smith | Honda | 1'25.310 | 1.424 |
| 18  | Warren Scott | Volkswagen | 1'25.325 | 1.439 |
| 19  | Josh Cook | Chevrolet | 1'25.403 | 1.517 |
| 20  | Dave Newsham | Chevrolet | 1'25.445 | 1.559 |
| 21  | Mike Bushell | Ford | 1'25.653 | 1.767 |
| 22  | Alex Martin | Ford | 1'26.248 | 2.362 |
| 23  | Simon Belcher | Toyota | 1'26.822 | 2.936 |
| 24  | Daniel Welch | Proton | 1'27.013 | 3.127 |
| 25  | Stewart Lines | Toyota | 1'27.098 | 3.212 |
| 26  | Andy Wilmot | Proton | 1'27.274 | 3.388 |
| 27  | Derek Palmer | Infiniti | 1'27.326 | 3.440 |
| 28  | Max Coates | Infiniti | 1'27.555 | 3.669 |
| 29  | Nicolas Hamilton | Audi | 1'28.026 | 4.140 |
| 30  | Kieran Gallagher | Toyota |   | no time |