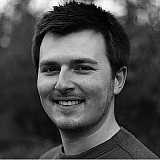 Reigning BTCC champion Colin Turkington converted pole position into a dominant victory in the first race of the Snetterton weekend, leading an all-Team BMR podium.
Having locked out the top three spots on the grid, the Volkswagens of Turkington, Aron Smith and Jason Plato led away from the start in that order, with Andrew Jordan's MG the only man able to keep pace in the early stages.
Turkington wasted no time in edging away from Smith, quickly establishing a two second cushion after four laps, setting the fastest lap in the process to bag race two pole.
The Ulsterman was able to keep up his pace out front, despite running the less favoured soft tyre, and seal a second victory of the season by 1.7s from Smith.
As the top four broke away, a queue of cars steadily formed in the wake of fifth-placed Matt Neal (Honda), led by Andy Priaulx's BMW.
While Neal struggled on the soft tyre, carrying 57kg of success ballast, Priaulx made the move for fifth just after half-distance and proceeded to catch the top four - arriving on Jordan's tail by the final lap.
But there was nothing the triple World Touring Car champion could do to improve his position, as Smith took second from Plato, Jordan and Priaulx.
Neal hung on to sixth place, with Adam Morgan (Mercedes), Dave Newsham (Chevrolet), Jack Goff (MG) and Tom Ingram (Toyota) all in close company as the chequered flag fell.
From 16th on the grid, points leader Gordon Shedden had made his way up as high as 11th before a combination of soft tyre degradation and maximum success ballast saw him fall to 14th.
The Scotsman ceded the lead of the championship to the Plato by three points, with Turkington now a further 13 back in third.
Rob Collard was an early casualty after having the rear of his BMW hit by WSR teammate Sam Tordoff at the start, while the first race of Nic Hamilton's second-ever BTCC meeting came to a premature end after late contact with Stewart Lines.
Full results
| | | | |
| --- | --- | --- | --- |
| Pos. | Driver | Car | Time/Gap |
| 1  | Colin Turkington | Volkswagen | 23'46.381 |
| 2  | Aron Smith | Volkswagen | 1.706 |
| 3  | Jason Plato | Volkswagen | 2.651 |
| 4  | Andrew Jordan | MG | 3.442 |
| 5  | Andy Priaulx | BMW | 3.732 |
| 6  | Matt Neal | Honda | 8.340 |
| 7  | Adam Morgan | Mercedes | 9.372 |
| 8  | Dave Newsham | Chevrolet | 9.848 |
| 9  | Jack Goff | MG | 10.045 |
| 10  | Tom Ingram | Toyota | 11.206 |
| 11  | Sam Tordoff | BMW | 15.928 |
| 12  | Mat Jackson | Ford | 18.271 |
| 13  | Warren Scott | Volkswagen | 18.322 |
| 14  | Gordon Shedden | Honda | 23.640 |
| 15  | Josh Cook | Chevrolet | 24.482 |
| 16  | Mike Bushell | Ford | 24.919 |
| 17  | Martin Depper | Honda | 25.357 |
| 18  | Hunter Abbott | Audi | 25.603 |
| 19  | Robb Holland | Toyota | 29.191 |
| 20  | Barry Horne | Ford | 29.855 |
| 21  | James Cole | Ford | 31.690 |
| 22  | Derek Palmer Jr. | Infiniti | 42.713 |
| 23  | Kieran Gallagher | Toyota | 1'06.737 |
| 24  | Stewart Lines | Toyota | 1'17.497 |
| 25  | Rob Austin | Audi | 2'08.449 |
| 26  | Jeff Smith | Honda | 1 lap |
| Ret | Nicolas Hamilton | Audi |   |
| Ret | Rob Collard | BMW |   |