Get alerts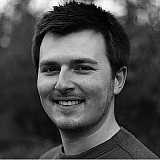 Gordon Shedden says reverting to the Island circuit layout for last weekend's Oulton Park BTCC meeting failed to make overtaking any easier.
The decision was taken to go back to the shorter version of the Cheshire track for 2015 after complaints of processional racing last year, when the full International layout was used for the first time since 1996.
But Honda driver Shedden said that he felt the change failed to deliver the extra passing that series organisers were hoping for.
"Going back to the Island track hasn't made much difference, but I don't know what we can do about it," the Scot told Motorsport.com.
"We all love coming to Oulton Park – it's a great venue and it's great for the spectators, but it just isn't producing great racing at the moment.
"Overtaking tends to only happen with the help of outside influences, like if there's a bit of oil on the track like we saw in the last race [when Matt Neal was overtaken by Sam Tordoff].
"Then again, everyone says Monaco is the best Formula 1 race and there isn't any overtaking there."
Reflecting on a weekend when he lost the lead of the championship to double Oulton winner Jason Plato by three points, Shedden added: "You can't win all the time.
"To a certain extent our strength is overtaking, and round here it's very difficult.
"We played the strategy a little bit with the soft tyre – we used it in the first race to combat the success ballast and give me a decent starting position for race two, and it almost worked out perfectly."
"We threw a wild set-up at the car for race three and it didn't quite work out, but that said these points are going to be very valuable as the season goes on."