Get alerts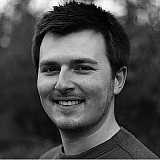 Triple World Touring Car champion Andy Priaulx says that the latest breed of BTCC machinery feels very different to drive than the Super 2000 cars in which the Guernsey-born driver enjoyed his WTCC success.
On his return to the British series, where Priaulx last raced back in 2002 before embarking on a successful career in the European and World Touring Car championships, the 40-year-old said that the latest New Generation Touring Car offered an altogether different experience to what he is used to.
"The NGTC car feels very different to the touring cars I used to race," explained Priaulx, whose three WTCC titles in 2005, '06 and '07 were won in factory Super 2000-spec BMW machinery.
"The car rolls a lot more than the Super 2000 car, but it's still fun to drive. I'm used to switching between all sorts of types of cars anyway, racing in things like sportscars and V8 Supercars, so I should be able to adapt.
"It's the same for everyone and it's a well regulated championship; the rules help to keep costs down – hence the amount of cars that are on the grid."
Asked how his first session back in a BTCC car was, Priaulx added: "It was good – the conditions were very changeable, so I didn't really get a representative lap but I don't think many people did.
"We won't know where we are exactly until qualifying, but I definitely want to be competitive and at the sharp end. We'll keep working and see where we end up."