Subscribe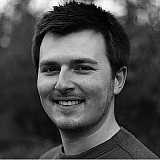 Andy Priaulx says he can picture himself returning to the BTCC in future, having bowed out of the series to compete in the World Endurance Championship.
Three-time World Touring Car champion Priaulx made what would prove to be a single-year BTCC comeback in 2015 with West Surrey Racing, where he has been replaced by Jack Goff.
The 41-year-old claimed two victories, finishing eighth in the standings despite being forced to miss the Rockingham weekend due to clashing ELMS commitments with the German marque.
And although Priaulx will be absent from the BTCC grid in 2016 following his switch to the Ford GT WEC squad, he doesn't rule out making a return some years down the line.
"I could see myself going back in six or seven years and having a go at the championship," he told Motorsport.com.
"It worked well last year with BMW support, but it's not necessarily the place for me to be right now.
"I've been a works driver for 15 years, and [in BTCC] every year you've got to piece together a deal somehow with sponsors. That's not what I'm about."
Although his return to the series was short-lived, Priaulx said he enjoyed racing in the BTCC immensely, and believes he can be competitive there well into his 40s.
"BTCC is good fun and it's great for building a profile," he added. "Guys like [Jason] Plato have built a great career from it, made good money from it for the last 15 years.
"I enjoyed it a lot, I'll never knock it – it has a strong TV package, a brilliant live audience, and the racing is proper hard.
"If I still want to race in my late 40s, I could see myself going back."