Subscribe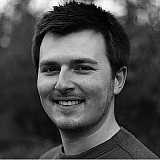 West Surrey Racing's Andy Priaulx admits that the team's BMWs are still down on top-end speed ahead of Sunday's races at Thruxton.
Following a weekend at Donington where the Sunbury-based outfit's fleet of BMW 125i M Sports struggled with a lack of straight-line speed, the team remained around 2mph away from the fastest cars through the speed traps at the Hampshire track in Saturday's qualifying session.
Priaulx, who starts the first race from fifth place, says that the question of top speed is still an issue for WSR, but also that the BMW has performed better than anticipated given its disadvantage.
"We've been working on top speed, and I think we've made a step since Donington, but we're still down," the triple World Touring Car champion confessed.
"The car's not at its best at a track where you need top speed, but it handles very well and it's very well set-up. We're stronger than we expected so far."
The Guernseyman added that he's relieved to not have to use the soft tyre at Thruxton, the only venue on the BTCC calendar where the tyre isn't used owing to the nature of the track layout.
"The soft hasn't worked for us so far – at Brands I went backwards; it's the same for everyone, but it's nice to not have it," said Priaulx.
"It means we can have three good races, although the success ballast affecting the load of the tyre is something we'll need to watch out for."