Subscribe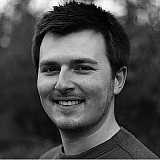 Andy Priaulx secured a first win in the BTCC since his return to the series by beating West Surrey Racing teammate Sam Tordoff in the first race at Croft.
The race proved to be a straight fight between the two BMW drivers at the head of the field, Tordoff converting his pole into an early lead ahead of Priaulx and Rob Collard in the third WSR car.
Tordoff made good his escape in the opening laps, building an advantage of 1.4 seconds after lap three, but was then reeled in Priaulx, who had the advantage of being 27kg lighter.
The triple World Touring Car champion dived up the inside of Tordoff at Tower on lap six to take the lead he would hold until the end, the duo was split by just 0.7s at the chequered flag.
Five seconds behind, Collard, running soft tyres, completed an all-BMW podium, with Gordon Shedden dropping from third to fourth at the start and holding the place for the duration to end as the best of the front-wheel drive cars, 10 seconds behind Priaulx.
Matt Neal made it two works Hondas in the top five ahead of Andrew Jordan's MG, the pair taking advantage of Rob Austin and Colin Turkington – fifth and sixth on the opening lap – losing time on soft tyres as the race wore on.
BMR Volkswagen driver Turkington was able to hold on to seventh, shoving aside Tom Ingram at the final corner on the last lap to take the place, with the Toyota driver taking eighth ahead of Adam Morgan's Mercedes and Jack Goff in the second MG, another to suffer on softer rubber.
Jason Plato meanwhile opted to head into the pits at the start of the formation lap in an attempt to record fastest lap in clean air and secure pole for race two having shed his success ballast.
The two-time champion could only set the third fastest race lap behind Tordoff and Priaulx, finishing a lapped 27th – two places behind BTCC debutant Nicolas Hamilton.
Race results:
| | | | |
| --- | --- | --- | --- |
| Pos | Driver | Car | Time/Gap |
| 1  | Andy Priaulx | BMW | 21'32.210 |
| 2  | Sam Tordoff | BMW | 0.764 |
| 3  | Rob Collard | BMW | 5.770 |
| 4  | Gordon Shedden | Honda | 10.031 |
| 5  | Matt Neal | Honda | 21.250 |
| 6  | Andrew Jordan | MG | 21.730 |
| 7  | Colin Turkington | Volkswagen | 23.344 |
| 8  | Tom Ingram | Toyota | 23.617 |
| 9  | Adam Morgan | Mercedes | 29.403 |
| 10  | Jack Goff | MG | 34.136 |
| 11  | Aron Smith | Volkswagen | 34.191 |
| 12  | Josh Cook | Chevrolet | 34.587 |
| 13  | Rob Austin | Audi | 34.801 |
| 14  | Martin Depper | Honda | 38.440 |
| 15  | Dave Newsham | Chevrolet | 39.287 |
| 16  | Hunter Abbott | Audi | 39.778 |
| 17  | Aiden Moffat | Mercedes | 40.533 |
| 18  | Warren Scott | Volkswagen | 41.428 |
| 19  | Alex Martin | Ford | 47.148 |
| 20  | Simon Belcher | Toyota | 47.844 |
| 21  | Max Coates | Infiniti | 57.256 |
| 22  | Derek Palmer | Infiniti | 58.825 |
| 23  | Daniel Welch | Proton | 1'04.182 |
| 24  | Stewart Lines | Toyota | 1'13.784 |
| 25  | Nicolas Hamilton | Audi | 1 lap |
| 26  | Jeff Smith | Honda | 1 lap |
| 27  | Jason Plato | Volkswagen | 1 lap |
| Ret | Andy Wilmot | Proton | - |
| Ret | Mike Bushell | Ford | - |