Get alerts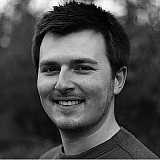 Jason Plato will start Sunday's opening BTCC race at Oulton Park from pole position after surviving a brake fire to top a tight qualifying session.
The two-time champion looked nailed on for the top spot on the grid after dominating both practice sessions, but qualifying proved a much more closely fought affair as Honda's Matt Neal was able to lap within 11 thousandths of the BMR Volkswagen driver.
Plato staked an early claim to pole when he set a time quicker than his lap record-busting effort in first practice early on, before finding a further 0.080s later in the session.
He was then able to shave another 0.011s off his best on his next lap, a 1m25.484s, before his progress was halted by a brake fire that was extinguished in the pitlane by marshals.
By the time Plato got back on circuit in the closing minutes, Neal had gone second with a time just 0.011s shy of his long-time rival, but neither could improve thereafter.
WSR BMW driver Andy Priaulx also managed to lap within a tenth of Plato late on to secure third on the grid, just 0.071s off the pace, while the MG of Andrew Jordan and the ballast-laden Honda of championship leader Gordon Shedden completed the top five with identical times.
Shedden's last-gasp effort demoted Colin Turkington to sixth ahead of BMR teammate Aron Smith, with Jack Goff going eighth quickest in the second MG having had his early times deleted due to a ride height infraction.
Tom Ingram's Toyota and the Mercedes of Thruxton winner Adam Morgan completed the top 10 qualifiers.
Qualifying results:
| Pos | Driver | Car | Time | Gap |
| --- | --- | --- | --- | --- |
| 1 | Jason Plato | Volkswagen | 1m25.484s |   |
| 2 | Matt Neal | Honda | 1m25.495s | 0.011s |
| 3 | Andy Priaulx | BMW | 1m25.555s | 0.071s |
| 4 | Andrew Jordan | MG | 1m25.937s | 0.453s |
| 5 | Gordon Shedden | Honda | 1m25.937s | 0.453s |
| 6 | Colin Turkington | Volkswagen | 1m25.976s | 0.492s |
| 7 | Aron Smith | Volkswagen | 1m25.992s | 0.508s |
| 8 | Jack Goff | MG | 1m26.024s | 0.540s |
| 9 | Tom Ingram | Toyota | 1m26.107s | 0.623s |
| 10 | Adam Morgan | Mercedes | 1m26.121s | 0.637s |
| 11 | Sam Tordoff | BMW | 1m26.134s | 0.650s |
| 12 | Martin Depper | Honda | 1m26.286s | 0.802s |
| 13 | Dave Newsham | Chevrolet | 1m26.519s | 1.035s |
| 14 | Josh Cook | Chevrolet | 1m26.536s | 1.052s |
| 15 | Mike Bushell | Ford | 1m26.546s | 1.062s |
| 16 | Rob Austin | Audi | 1m26.580s | 1.096s |
| 17 | Jeff Smith | Honda | 1m26.629s | 1.145s |
| 18 | Warren Scott | Volkswagen | 1m26.644s | 1.160s |
| 19 | Rob Collard | BMW | 1m26.664s | 1.180s |
| 20 | Aiden Moffat | Mercedes | 1m26.907s | 1.423s |
| 21 | Alex Martin | Ford | 1m27.383s | 1.899s |
| 22 | Daniel Welch | Proton | 1m27.698s | 2.214s |
| 23 | Simon Belcher | Toyota | 1m27.876s | 2.392s |
| 24 | Hunter Abbott | Audi | 1m28.062s | 2.578s |
| 25 | Stewart Lines | Toyota | 1m28.275s | 2.791s |
| 26 | Derek Palmer | Infiniti | 1m28.767s | 3.283s |
| 27 | Andy Wilmot | Proton | 1m31.019s | 5.535s |