Subscribe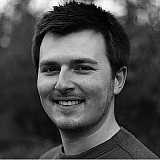 Jason Plato says he could have set an even better time in BTCC qualifying at Oulton Park, admitting to a mistake that cost him time after taking pole position.
The BMR driver came out on top of a tight three-way showdown for pole in qualifying with Honda's Matt Neal and BMW's Andy Priaulx, beating the former by just 0.011s despite having dominated both practice sessions earlier in the day.
Plato explained that he lost time on his best lap, a 1m25.484s, with a mistake at the Island hairpin that he estimated lost him at least a tenth of a second.
"I should have done a 1m25.3, but I made a little mistake at the hairpin," confessed the two-time champion, "but I'm pleased with that."
Plato added that he expected a closer session than practice form suggested, believing that Honda would show more pace than they had demonstrated earlier in the day.
"We knew [the Hondas] would come good because they always do," he said. "Historically, we tend to get out of bed before they do; they always find a good chunk of time for qualifying.
"It was a fantastic lap by Matt [Neal] and a great fight for pole."
Brake fire nothing serious
The 47-year-old also shrugged off the dramatic brake fire that occurred when he pulled his Volkswagen CC into the pits after setting his best lap.
"It was a late call to pit, and we were held on the [weighing] scales," Plato explained when asked by Motorsport.com about the incident.
"It's very hard round here on brakes, and when the car sits still everything burns. The marshals got a bit excited – no concerns there."