Get alerts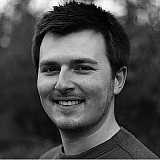 Jason Plato has called for the BTCC's soft tyre rule to be scrapped, believing it makes for a less interesting spectacle when drivers are unable to push.
The two-time champion has long been among the most vocal critics of the championship's requirement for each driver to run the soft tyre for one race per weekend, a rule that was introduced at the start of the 2013 season.
Speaking immediately after securing pole position at Oulton Park on Saturday, Plato reiterated his disapproval of the current rules, arguing spectators would prefer to see drivers able to push in every race.
"I've got three races tomorrow but I'll only be racing in two of them, because we have to run the soft in one of them," said the BMR Volkswagen driver.
"It takes me out of the race – we do 30 races a year, but the paying public only see me race for 20.
"So for one race per weekend, apart from Thruxton, I'm not in the race because I've got a tyre that doesn't allow me to push.
"Let's get rid of the soft – nobody's interested in it. It's slower over a race run, so why would you run something that makes you slower, unless you have to?"
Plato, who moved into the championship lead for the first time in 2015 with two wins on Sunday, added that there was an element of luck when it comes to choosing which of the three races to use the less durable rubber.
"It's a bit of a lottery about when you run it," he said. "If I run the soft in race one, and so does everyone else, what a great choice that is.
"But if I'm the only one, it's a stupid choice, and it will ruin my weekend. So I think the soft tyre's got to go."