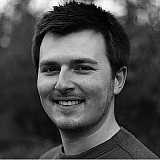 Jason Plato took a second BTCC win of the season in Thruxton's second race, hanging on ahead of Rob Collard in a race-long scrap at the head of the field.
From second on the grid, it was Collard that led at the start of the race, leapfrogging polesitter Plato as the lights went out as chaos ensued behind.
Contact between Andy Priaulx and Adam Morgan as the field swept through Allard at the start put the West Surrey Racing driver sideways; Priaulx was able to recover, only to get tangled up with Warren Scott and Stewart Lines at the complex immediately afterwards to end his race.
As Jeff Smith and Josh Cook went off track in avoidance, both getting advertising hoardings stuck to the front of their respective cars, Morgan got away relatively unscathed, dropping to 10th as Collard led from Plato's BMR Volkswagen.
Collard's lead proved brief however, as Plato was able to pass the WSR BMW man approaching Club chicane on the second lap. Collard was able to stay on the tail of the two-time champion for the remainder of the race, but Plato afforded no opportunity to pass and duly hung on for the win.
There was a similarly close scrap for third between Gordon Shedden and Jack Goff. The MG driver reeled off the final laps right on Shedden's tail, the Honda Civic Type-R laden with maximum success ballast, but was unable to find a way through as the Scot clinched the final podium place.
Goff was helped by a mid-distance clash at the complex between Matt Neal's Honda and Aron Smith's VW that gave the former a puncture and triggered a steady descent through the order for the Irishman.
The pair's misfortunes also allowed Colin Turkington's BMR-run machine to come home fifth, from WSR BMW driver Sam Tordoff, Andrew Jordan in the second of the factory MGs and Morgan's Mercedes.
Smith ended up finishing 11th behind Rob Austin's Audi and Aiden Moffat's Mercedes, while Infiniti's Martin Donnelly finished his second ever BTCC race down in 19th.
Race Results:
| | | | |
| --- | --- | --- | --- |
| Pos | Driver | Car | Time/Gap |
| 1  | Jason Plato | Volkswagen | 21m05.521 |
| 2  | Rob Collard | BMW | 0.442 |
| 3  | Gordon Shedden | Honda | 3.475 |
| 4  | Jack Goff | MG | 4.022 |
| 5  | Colin Turkington | Volkswagen | 6.962 |
| 6  | Sam Tordoff | BMW | 10.385 |
| 7  | Andrew Jordan | MG | 10.833 |
| 8  | Adam Morgan | Mercedes | 12.963 |
| 9  | Rob Austin | Audi | 13.755 |
| 10  | Aiden Moffat | Mercedes | 14.339 |
| 11  | Árón Smith | Volkswagen | 17.095 |
| 12  | Dave Newsham | Chevrolet | 18.046 |
| 13  | Martin Depper | Honda | 20.161 |
| 14  | Hunter Abbott | Audi | 27.429 |
| 15  | Kieran Gallagher | Toyota | 40.166 |
| 16  | Stewart Lines | Toyota | 40.667 |
| 17  | Derek Palmer Jr. | Infiniti | 47.743 |
| 18  | Josh Cook | Chevrolet | 47.915 |
| 19  | Martin Donnelly | Infiniti | 58.602 |
| 20  | Jeff Smith | Honda | 1m02.093 |
| 21  | Andy Wilmot | Proton | 1 Lap |
| Ret | Warren Scott | Volkswagen | -  |
| Ret | Tom Ingram | Toyota | -  |
| Ret | Andy Priaulx | BMW | -  |
| Ret | Matt Neal | Honda | -  |