Subscribe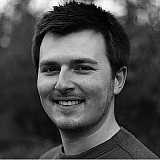 Jason Plato became the first driver this season to secure back-to-back BTCC wins at Oulton Park, resisting a strong challenge by Gordon Shedden to seal the victory.
Having secured pole by dint of setting the fastest lap in race one, Plato led away at the start from Shedden, Andrew Jordan and Rob Collard, who vaulted from his grid slot of eighth to fourth ahead of WSR teammate Andy Priaulx.
But, laden with 75kg of success ballast, Plato was unable to make good his escape as he did earlier in the day, Shedden's Honda stalking the two-time champion's Volkswagen for most of the race.
Some expert defending allowed Plato to retain the lead throughout despite his weight penalty, Shedden getting right on the leader's bumper at the Island hairpin on multiple occasions but never quite looking like passing.
That was until the very last lap of the race, as Shedden managed to close in once more, getting a superior run out of the final corner and very nearly pipping his rival to the post - ultimately missing out by just 0.063s in a drag race to the chequered flag.
Behind, Jordan was a comfortable third, never able to trouble the leading duo but remaining clear of the two BMWs of Collard and Priaulx behind.
But there was disaster for the WSR squad on the final lap as Priaulx made contact with Collard while trying to pass at Island, breaking his teammate's rear-left suspension and putting himself out of points contention to add insult to injury.
That allowed Matt Neal's Honda to come through for fourth and the third BMW of Sam Tordoff to take fifth, having earlier dispatched Adam Morgan and Aron Smith in an entertaining scrap for what had been seventh place.
Morgan completed the top half-dozen finishers ahead of Smith, who was forced to defend from his recovering BMR teammate Colin Turkington in the closing stages.
Jack Goff's MG and the Eurotech Honda of Jeff Smith completed the top 10, while Priaulx limped home in 15th.
Race results:
| | | | |
| --- | --- | --- | --- |
|  Pos | Driver | Car | Time/Gap |
| 1  | Jason Plato | Volkswagen | 21'55.812 |
| 2  | Gordon Shedden | Honda | 0.093 |
| 3  | Andrew Jordan | MG | 1.520 |
| 4  | Matt Neal | Honda | 7.403 |
| 5  | Sam Tordoff | BMW | 8.369 |
| 6  | Adam Morgan | Mercedes | 9.822 |
| 7  | Aron Smith | Volkswagen | 11.536 |
| 8  | Colin Turkington | Volkswagen | 11.787 |
| 9  | Jack Goff | MG | 12.276 |
| 10  | Jeff Smith | Honda | 15.654 |
| 11  | Tom Ingram | Toyota | 16.116 |
| 12  | Martin Depper | Honda | 16.865 |
| 13  | Aiden Moffat | Mercedes | 23.715 |
| 14  | Rob Austin | Audi | 23.809 |
| 15  | Andy Priaulx | BMW | 26.437 |
| 16  | Warren Scott | Volkswagen | 29.363 |
| 17  | Daniel Welch | Proton | 31.528 |
| 18  | Alex Martin | Ford | 32.011 |
| 19  | Stewart Lines | Toyota | 34.507 |
| 20  | Derek Palmer | Infiniti | 36.549 |
| 21  | Simon Belcher | Toyota | 40.226 |
| 22  | Mike Bushell | Ford | 40.785 |
| 23  | Hunter Abbott | Audi | 40.902 |
| 24  | Andy Wilmot | Proton | 51.121 |
| 25  | Kieran Gallagher | Toyota | 1 Lap |
| 26  | Josh Cook | Chevrolet | 1 Lap |
| Ret | Rob Collard | BMW | - |