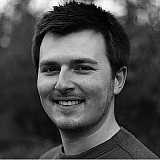 Jason Plato took a straightforward lights-to-flag victory in a first BTCC race of the day at Oulton Park curtailed by a late red flag.
The polesitter led every lap of the shortened race, which was brought to a halt when with two laps remaining when contact between Alex Martin and Stewart Lines caused the latter to crash into the barrier at the pitlane entrance.
Plato led the field away from the start, as Andy Priaulx's WSR-run BMW challenged Matt Neal for second as the pack came through Old Hall, the Honda driver maintaining the place by sticking to the outside and moving back ahead at Cascades.
Neal nonetheless could offer no challenge to a rampant Plato, who led by 1.3 seconds at the end of the opening lap, a gap which had grown to an insurmountable 3.2s by half-distance - the Team BMR driver duly recording a third victory of the season when the red flags were shown.
"I'm just at one car with the car now," said Plato afterwards. "It has taken a while to feel my way into it but now I'm in the zone with it."
Behind, Neal initially pulled away from Priaulx, who came under pressure from Andrew Jordan's works MG from behind, but was reeled in during the latter stages by the triple World Touring Car champion benefitting from zero success ballast.
Priaulx simply couldn't find a way by the Civic Type-R however, and was forced to settle for third, with soft tyre-shod Jordan taking fourth, unable to join the fight for second.
Also on soft rubber was points leader Gordon Shedden, also carrying a maximum 75kgs of success ballast, who was fifth for much of the race before Aron Smith slipped by at Old Hall to take the place at two-thirds distance.
The Scot held up a queue of cars to claim sixth ahead of Jack Goff (MG), Tom Ingram (Toyota), Sam Tordoff (BMW) and Dave Newsham (Chevrolet).
Colin Turkington's BMR VW was also part of this group before he overshot the Island hairpin, losing time and positions by the bucketload as he took to the now-unused International section of the circuit to rejoin.
Plato will start the second race from pole after setting the fastest lap of the race, ahead of Shedden, Jordan, Priaulx and Neal.
Race results:
| | | | |
| --- | --- | --- | --- |
|  Pos | Driver | Car | Time/Gap |
| 1  | Jason Plato | Volkswagen | 21'14.936 |
| 2  | Matt Neal | Honda | 1.322 |
| 3  | Andy Priaulx | BMW | 2.789 |
| 4  | Andrew Jordan | MG | 3.696 |
| 5  | Aron Smith | Volkswagen | 5.187 |
| 6  | Gordon Shedden | Honda | 6.439 |
| 7  | Jack Goff | MG | 7.582 |
| 8  | Tom Ingram | Toyota | 8.807 |
| 9  | Sam Tordoff | BMW | 10.432 |
| 10  | Dave Newsham | Chevrolet | 12.527 |
| 11  | Adam Morgan | Mercedes | 13.924 |
| 12  | Josh Cook | Chevrolet | 15.197 |
| 13  | Rob Collard | BMW | 16.841 |
| 14  | Martin Depper | Honda | 17.870 |
| 15  | Rob Austin | Audi | 20.001 |
| 16  | Warren Scott | Volkswagen | 21.296 |
| 17  | Aiden Moffat | Mercedes | 22.607 |
| 18  | Hunter Abbott | Audi | 23.896 |
| 19  | Jeff Smith | Honda | 24.695 |
| 20  | Daniel Welch | Proton | 26.058 |
| 21  | Alex Martin | Ford | 27.127 |
| 22  | Derek Palmer | Infiniti | 28.493 |
| 23  | Simon Belcher | Toyota | 30.610 |
| 24  | Mike Bushell | Ford | 31.965 |
| 25  | Colin Turkington | Volkswagen | 33.753 |
|  Ret | Andy Wilmot | Proton | - |
| Ret | Stewart Lines | Toyota | - |