Subscribe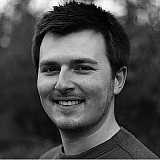 Sam Tordoff says his first BTCC win of the season at Oulton Park is the "sweetest yet" in his career after a tough start to his 2015 campaign.
The West Surrey Racing BMW driver came out on top in a close fight in the last race of the day at the Cheshire venue on Sunday, passing Matt Neal's Honda and then holding Andrew Jordan's MG at bay to seal the victory.
Speaking to Motorsport.com after his triumph, Tordoff explained that it has taken him longer than he anticipated to settle into his new team after two seasons at Triple Eight MG.
"It's a massive sense of relief," he said. "I joined the team with high hopes after what Colin [Turkington] achieved last year, but the regulation changes have put paid to the advantage he had.
"Plus it's taken me time to get used to rear-wheel drive, the car and how the team operates. It's just not gelled as quickly as I wanted it to.
"I feel like I've been trying harder than ever and getting nothing for it so far this year, so it's my sweetest win by far."
Priaulx/Collard crash "set me up nicely"
Tordoff admitted that the collision between his teammates Andy Priaulx and Rob Collard in the second race was fortuitous in hindsight, promoting him to a front row start for the reverse grid finale.
"It was just one of those incidents. Andy didn't mean to hit Rob and he was very apologetic afterwards," reflected Tordoff.
"That said, in hindsight it set me up quite nicely with a front row start for race three, so I'm happy to take the opportunities when they come!"
Top-end speed still an issue
The 26-year-old added that, although he is confident of further success at his home round in Croft later this month, straight-line speed was still holding the team back.
"When we're out front doing our own thing, you can get away with less top-end speed," said Tordoff.
"The problems come when you start halfway down the field – you can't fight.
"So it's something we still need to address, and the championship ought to consider that the speed trap figures you see on the live timing aren't fully representative of what we see on track."