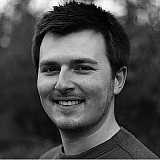 BTCC points leader Matt Neal says he feels "invigorated" by adopting a fresh approach to his racing career following a subdued 2014 season.
After winning just once and finishing a distant eighth in the championship last year, the long-time works Honda driver has bounced back in fine style in the first two rounds of 2015, winning the respective final races at Brands Hatch and Donington Park to lead the championship.
The 48-year-old said that a decision to adopt a different mentality off the back of his disappointing campaign last year has been the key to his turnaround.
I decided to adopt a totally new approach; that I would wake up every day with a smile.

Matt Neal
"I've been in this championship a very long time, and I had a long, hard think at the end of last year," explained Neal to Motorsport.com.
"I decided to adopt a totally new approach; that I would wake up every day with a smile. I feel invigorated by that, and the results have been coming in."
Asked whether his resurgence meant he could see himself continuing to race for several years to come yet, Neal added: "I always want to know I am contributing. If I ever felt I was being carried by the team, that would be when I would stop driving.
"It's not all about me; it's all about getting the team across the line first, whether it's me or Flash [Honda teammate Gordon Shedden] doing the winning.
"We share a great working relationship and we often work together on track, which I think gives us an edge over some teams, and he's a lot faster than a lot of people give him credit for."
Neal also shrugged off the contact with Andrew Jordan in the final race at Donington that has led to his second victory of the season being appealed by the Triple Eight MG team.
"Hard racing is the name of the game in this championship – I've had similar moves done to me in the past, and equally I'm not afraid to dish it out.
"There was certainly nothing malicious about any of it," he concluded.