Get alerts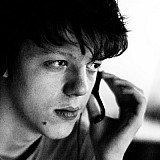 Three-time BTCC champion Matt Neal is confident that 2015 is "Honda's year" after an unexpectedly strong start to the season for the team's new Civic Type-R machine.
With exactly half the races to go in the season, Neal sits third in the standings, 22 points adrift of championship-leading teammate Gordon Shedden.
Asked by Motorsport.com who he felt was in the strongest position to win the title, Neal said: "If I were to put my money on someone, it'll be a Honda. The Type-R is back.
"I had the edge on Flash [Shedden] in the first three meetings, and he's  had the edge on me the last two meetings - so there's been a bit of a switch in the camp.
"He has the upper hand on points, he's been driving well. He's on top of his game. So he's going to take some beating, but I'm not done and buried yet."
Honda introduced a brand new car for this year's BTCC campaign and Neal admitted he was surprised that the team ended the first round of the season at Brands Hatch with two of a possible three wins.
The 48-year-old recalled: "We shocked ourselves! The car was still a handful, but we are good at hitting the ground running, because the circuits in the first half of the year suit us better than the second half.
"Now we do have a handle on the car, but there's not much performance left in it; others have caught up.
"We've pretty much got what we've got, we're just trying to optimise it."
Honda working on new engine
"We were hoping to introduce a new engine later this season," Neal mentioned. "But it's not going to be around in time, it's going to be for next year.
"It's a completely new way of looking at it, with the new Type-R, the way the turbo works and all the rest of it. And we're hoping that can be a step forward.
"The difficult thing is what the [organisers] allow us."