Subscribe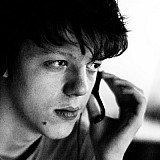 Mountune Racing will build and develop engines for Subaru's upcoming entry to the British Touring Car Championship, it has been announced.
Subaru has previously confirmed it would join BTCC with two BMR-run Levorgs, raced by Jason Plato and Colin Turkington.
And it has now secured Mountune Racing - the supplier of Ford engines used in the series - as the company in charge of producing Subaru boxer power units for the manufacturer.
"Having looked at all the options available to us for 2016, I am excited that Mountune are on board to develop and build our engine for this project," commented BMR's engineering boss Kevin Berry. 
"With the extensive experience that Mountune have in the BTCC and NGTC regulations, I am extremely confident that Mountune have the expertise and ability to produce a great race engine from this unique Subaru base."
Mountune's Ford engine played a large role in part-timer Mat Jackson dominating the latter stages of the 2015 season, with the Motorbase driver securing three consecutive poles at the end of the campaign - and Sam Tordoff of WSR suggesting the engine was "ridiculous".
Plato also indicated his dissatisfaction with the TOCA/Swindon units being used by BMR last year, strongly hinting that the Hertfordshire-based team would switch engine builders for 2016.