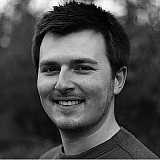 Andrew Jordan will remain in the BTCC until at least the end of the 2018 season after extending his sponsorship deal with long-time backer Pirtek.
The association between the 2013 BTCC champion and Pirtek dates all the way back to 2004, when Jordan competed in Junior Rallycross age 15, and has lasted throughout his touring car career.
The deal ensures Jordan will continue to race in the BTCC for a further three seasons, although he remains free to move away from his current Triple Eight MG team in that time.
"There is tremendous loyalty from both sides of this partnership and I'm extremely proud to extend our contract with Pirtek for another three seasons," said Jordan.
"I'm absolutely delighted to be able to plan ahead with the knowledge that I have a proactive, supportive and incredibly enthusiastic sponsor alongside me.
"This long-term commitment will allow me to be in the best position to challenge for more race wins and another BTCC title."