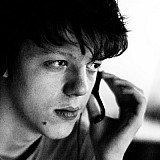 Tom Ingram has re-signed with Speedworks Motorsport for a third British Touring Car Championship campaign in 2016, the team has announced.
Ingram, 22, ended up 15th in his rookie season in 2014 and moved up to 13th last year, taking runner-up finishes at Rockingham and Brands Hatch.
Prior to that, he had won the Ginetta Junior title in 2010 and then Ginetta GT Supercup crowns in 2011 and 2013.
"For me, it was a complete no-brainer to stay with Speedworks," said Ingram. "The team's work ethic is second-to-none - everybody is ultra-professional, but at the same time they know how to have fun, which is important.
"This is hardly a cheap sport, so you need to make sure you're enjoying it or else you might as well not bother."
While the squad's new signing Matt Simpson will compete in a Honda Civic Type R, Ingram will continue racing the Toyota Avensis.
"We only really scratched the surface in 2015 of what we can achieve with this car," Ingram added.
"There is a lot more to come from the Avensis yet, and I genuinely believe we can be a force to be reckoned with this year."