Subscribe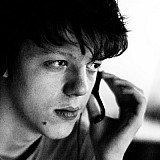 BTCC manufacturers' champion Honda is to add a third entry to its factory squad Team Dynamics in 2016, the series has announced.
Honda has been granted a TOCA BTCC Licence on a "one-season loan" from the series organisers, in addition to the two TBLs it already possesses.
As such, the team will now get to field a third driver alongside its long-time regulars Matt Neal and Gordon Shedden, reigning series champion.
The other temporary TBL went to the Support Our Paras squad, which had two entries in 2015 but was stripped of one of them after failing to field a full line-up at Snetterton.
Meanwhile, an additional permanent entry has been granted to Speedworks Motorsport, who ran a one-car operation with Tom Ingram in 2015 but are now set to switch to two.
Their expansion is, seemingly, at the expense of Welch Motorsport, who have been downgraded to one TBL midway through last season when they withdrew their second car prior to Knockhill.
Full list of TOCA BTCC Licence holders for 2016
| | |
| --- | --- |
| Name | TBLs |
| Team BMR | 4 |
| Honda Yuasa Racing | 3 |
| WSR | 3 |
| AmD Tuning | 2 |
| Eurotech Racing | 2 |
| Rob Austin Racing | 2 |
| 888 Race Engineering | 2 |
| Motorbase Performance | 2 |
| Power Maxed Racing | 2 |
| Speedworks Motorsport | 2 |
| Dextra Racing | 1 |
| Handy Motorsport | 1 |
| Houseman Racing | 1 |
| Laser Tools Racing | 1 |
| Team HARD | 1 |
| Support Our Paras Racing | 1 |
| Welch Motorsport | 1 |
| WIX Racing | 1 |