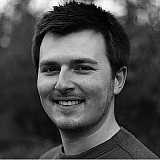 A number of alternatives to the BTCC's current soft option tyre were evaluated by Dunlop during testing at Snetterton on Thursday for potential use next season.
The series' current regulations dictate that the soft tyre must be used once per race weekend (except at Thruxton), although the rule has come under criticism from certain quarters this season – most notably from two-time champion Jason Plato. 
As such, BTCC's sole tyre supplier Dunlop has been weighing up potential alternatives, including two revised soft compounds and the hard tyre hitherto used exclusively at Thruxton.
During the Snetterton test, both revised soft tyres performed better than the existing compound, with one performing particularly well – completing a race run of 10 laps of the Norfolk track eight seconds quicker than the current soft.
Dunlop now hopes to test this tyre in lower temperatures, as the 2015 soft has been susceptible to heavy graining in cooler conditions so far this season.
Meanwhile, the Thruxton-spec hard tyre was found to be around a second per lap slower than the standard medium tyre. Dunlop plans to develop this further as a potential option tyre for 2016, although no final decision on this has been taken yet.
Motorbase tops times on return
The quickest time of the test was set by Mat Jackson, driving for the returning Motorbase squad behind the wheel of one of the team's new EcoBoost-powered Ford Focuses.
Jackson's best time of 1m57.216s came in the final 30 minutes of the test, ousting Triple Eight MG's Andrew Jordan, who was 0.173s adrift in the final reckoning. Colin Turkington was third quickest in his BMR Volkswagen.
"It felt brilliant to be back behind the wheel and back amongst our competitors," said Jackson.
"It's obviously fantastic to end the day top of the time sheets and that's always the aim, but the most important thing is to come back next month knowing that we have a great race car."