Subscribe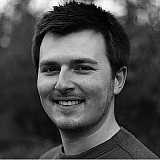 Dunlop says it will not change its soft compound tyre during the course of the BTCC season, despite the degradation problems seen early in the year.
Exacerbated by an increase in success ballast for 2015, the series' option tyre came under criticism at the first two rounds at Brands Hatch and Donington Park, where a heavier drop-off in performance than seen in the past two seasons was reported.
The championship's sole supplier nonetheless has no plans to revise its soft tyre before the end of the season, a spokesperson from Dunlop confirming to Motorsport.com: "We won't change the Soft tyre this year."
Dunlop is introducing a new medium tyre to the championship from this weekend's Oulton Park round onwards, which it expects to reduce the gap between the two compounds that drivers are obliged to run over the course of each of the season's remaining race weekends.
The revised tyre draws on the British firm's experience in GT and endurance racing, and Dunlop says it will consider applying the same methods to next season's soft tyre.
"During the summer months, we expect the performance difference between the current soft and the new medium to be similar to 2014," read a press statement.
"We will consider applying the same material changes to the 2016 soft tyre if we find it is necessary after analysing the results from this season."