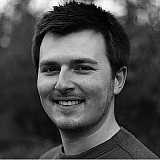 Ex-Formula 1 pilot Martin Donnelly will make his BTCC bow in this weekend's races at Thruxton behind the wheel of a Support Our Paras Racing-run Infiniti Q50.
The 51-year-old, whose F1 career was brought to a halt by a terrifying accident at Jerez in 1990, replaces Richard Hawken in the team's line-up for the rest of the season alongside Derek Palmer.
"It's great to be involved with the inspiring Infiniti Support Our Paras Racing team, working alongside the injured ex-Paratroopers," said Donnelly, also a race winner in Formula 3000 and British F3.
"I'm looking forward to contributing to the team. I can relate to these guys with what they are trying to overcome with their disabilities, having suffered my own injuries back in 1990 at Jerez.
"Clearly it's going to be a very steep learning curve, but I'm up for the challenge. My primary goal is to see the chequered flag at the end of Sunday's three races."
Donnelly has only raced sporadically since the end of his F1 career, largely in UK-based club series. He has also acted as a driver steward for the FIA, and as sporting director for the Formula Renault 3.5 team Comtec Racing.