Get alerts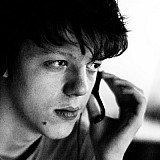 Despite trailing Gordon Shedden by 23 points heading into the season finale at Brands Hatch, Jason Plato insists the BTCC title battle could still "turn on a sixpence".
The Team BMR driver was just six points adrift of Shedden heading into the Silverstone round, but had a difficult weekend, losing valuable ground to the Scot with a lacklustre qualifying and a race one puncture.
"There's no getting around it, a 23-point gap is not good," Plato admitted. "But we all know anything can happen in this game and it can all turn around on a sixpence.
"We had bad luck in race one with the puncture, and that sort of thing can happen to anyone.
"I think we'll have a good car at Brands Hatch but we'll have to wait and see if it's enough. Honda is a great team and Gordon is a tasty driver so he's not going to be far off even if we're out front winning races.
"That means if we're going to win it, he needs to have an incident of some description!"
Plato has outscored Shedden in three of the championship's nine rounds so far, and did so by a resounding margin of 42 points at Snetterton as the Honda driver suffered a nightmare weekend, scoring only two points at the Norfolk track.
Turkington has "nothing to lose"
Reigning champion Colin Turkington, who will arrive at Brands 32 points behind Shedden, was likewise adamant that he could still emerge victorious, after taking the final win of the Silverstone weekend.
"We've made a true step forward [with the car] and so I'm not ready to give up on this just yet," he said.
"I've got nothing to lose, attack is the best form of defence in the BTCC and I'm going to put pressure on the guys in front and hopefully force a mistake."