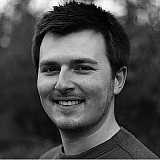 Dunlop has developed a revised specification of soft tyre that will be used in the BTCC next season.
The existing Dunlop soft compound came in for criticism early in the 2015 campaign, particularly after several drivers experienced severe graining using the tyre during April's Donington round.
The British firm introduced a new medium tyre ahead of the Oulton Park round with a construction more similar to that of its endurance racing tyres, but said that modifications to the soft tyre would have to wait until the end of the season.
A number of solutions were evaluated in August in a test session at Snetterton, and further testing at Donington on Thursday carried out by Matt Neal, Colin Turkington and Sam Tordoff has allowed Dunlop to settle on a new 2016 soft tyre.
It uses the same construction as the revised medium tyre, which Dunlop claims can boast  "improved stability under braking" and "even greater consistency throughout a race distance".   
"This new BTCC tyre uses materials that have been proven in that championship winning tyre in some of Europe's toughest endurance races," said Dunlop's Armand Rup.
"At Snetterton, we tested in 30C track temperatures and at Donington in 12C, and we are confident that we have developed a range of tyres that have the versatility to suit all circuits and climates."
Current BTCC rules dictate that drivers must use the soft tyre in one of the three races each weekend, with the exception of Thruxton, where a special hard tyre is used.
It was also decided that, for 2015, drivers would be obliged to run the soft three times each in the first, second and third races throughout the course of the season.