Subscribe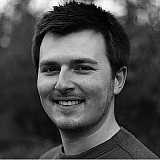 The BTCC will no longer use Race 1 fastest laps to determine the grid for Race 2 during each meeting next season, it has been announced.
In the only significant change of the sporting regulations for the 2016 season, the pre-2015 system of using finishing positions from the opening race to settle the starting order for Race 2 will be restored.
An official championship statement said other rule tweaks introduced at the start of the year rendered the system moot.
"The consensus [in the paddock] is the increased ballast levels and soft tyres are having the desired effect as far as producing differing race results," it read.
The system of using fastest race laps has proven open to abuse this season - at both the Croft and Knockhill rounds, Jason Plato elected to sacrifice his first race in order to give himself the best possible grid slot for the second encounter of the day, and many drivers followed the example later on.