Subscribe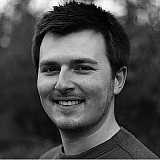 The British Touring Car Championship has confirmed its 2016 calendar, which features an identical line-up of 30 races across 10 race weekends as per this season.
Brands Hatch will once again play host to the first and last rounds of the series, with the season kicking off on April 3 on the shorter Indy layout and concluding on October 2 on the Kent circuit's Grand Prix configuration.
There has been some shuffling of dates however, all the rounds from Croft onwards being brought forward by a week in comparison to this year to create a slightly more condensed schedule.
The Oulton Park round will once again take place on the Island layout of the Cheshire venue, which was reprised this season following criticism of the quality of the racing around the full International circuit.
List of events:
April 3 – Brands Hatch Indy
April 17 – Donington Park
May 8 – Thruxton
June 5 – Oulton Park Island
June 19 – Croft
July 31 – Snetterton
August 14 – Knockhill
August 28 – Rockingham
September 18 – Silverstone
October 2 – Brands Hatch Grand Prix