Subscribe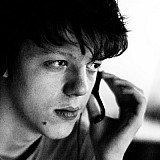 British Touring Car Championship racer Aron Smith will remain in the series in 2016, signing up to drive a Volkswagen CC for Team BKR.
The Irishman, a winner of three races in his four campaigns in the BTCC, appeared to be out of a seat after 2015 - having been replaced in the Team BMR fold as the squad got its Subaru works status.
His exit from BMR came on the heels of a public falling out with Jason Plato in the final round of last season over a team orders issue.
However, Smith will now be campaigning the ex-BMR Volkswagen - the same car he's been driving for the past two years - for newcomer team BKR, which has established a technical partnership with BMR.
"I truly believe this could be an incredible year for Team BKR, I'm relishing the opportunity to hit the ground running with the car that came so close to winning the championship last year," said Smith,
51-year-old Mark Howard, who won the Masters class title in Renault Clio Cup UK last year, will race the team's second entry.