Subscribe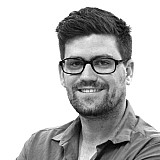 GT Academy winner Matt Simmons has been given a full-time Nissan seat in next year's Blancpain Endurance Series.
The Australian has been signed by Nissaan GT Academy Team RJN, and will pilot a GT3-spec GT-R at all BES rounds in 2016.
"I can't believe how much my life has changed since winning at GT Academy Race Camp in August," said Simmons.
"I've always dreamed of being a racing driver, even racing a Nissan GT-R, but nothing could have prepared me for that moment when I was told I'd be racing a GT-R NISMO GT3 in the Blancpain Endurance Series next year.
"I'm determined to repay the faith that everyone has shown in me by making the most of every day and every opportunity that I get. I have to keep working hard and improving to ensure I represent the Nissan PlayStation GT Academy programme and Australia in the best possible way."
Nissan to return to Bathurst
Nissan has also confirmed that it will return to Mount Panorama next February to defend its Bathurst 12 Hour crown.
RJN will run a brand new GT-R that has been built be NISMO in Japan just for the Bathurst race, the car set to remain in Australia afterwards.
The driver line-up will be confirmed later.
"It's great to confirm that we will return to Mount Panorama next February to defend our Bathurst 12 Hour victory," said Nissan Australia's CEO Richard Emery.
"We have worked closely with NISMO on bringing the strongest possible effort to Bathurst in 2016 and it's great to confirm that the NISMO Athlete Global Team from Japan will return for the third consecutive year, with support from Nissan GT Academy Team RJN, the 2015 Blancpain GT Endurance Series champions in Europe, and our Nissan Motorsport V8 Supercars race team."