Subscribe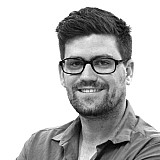 Mark Webber says he would consider doing the Bathurst 12 Hour if Porsche decided to field a factory entry – but that it's a big 'if'.
The ex-Red Bull Racing driver has been linked to the GT race ever since leaving Formula 1 at the end of the 2013 season, having even suggested that he might do the 2015 race with actor Eric Bana and Olympic rower James Tomkins.
That deal failed to materialise, but Webber is still not ruling out a potential start at Mount Panorama in the future. The condition, however, is that he's competing as part of a Porsche factory entry.
"It depends if Porsche ever put a factory entry together," he told Motorsport.com.
"That would be an option. It would only ever be done in a factory car from Porsche, obviously."
Schedule the big issue
The reason that Webber is waiting for a factory entry to the race before doing a deal is about timing, with the February date always running right into his preparations for the upcoming World Endurance Championship season.
"I would say it's unlikely," he said. "I'm happy to do eight races a year, that's ticking enough boxes for me at the moment.
"Unfortunately the timing of Bathurst is not that great for me because of my European preparations, so it's certainly on the back burner."
Praise for "sensational event"
Regardless of whether or not we're going to see Webber on The Mountain any time soon, he is full of praise for the 12 Hour – but not for the scheduling clash sparked by V8 Supercars' official test day last year that ruled most of Australia's top drivers out of the long-distance race.
"It's a sensational race, really good," he added.
"It's great that a lot of the manufacturers are looking at it, and a shame that a lot of the Aussie top drivers can't do it. It would be great if they could.
"It would actually help V8 Supercars in a way because a lot of the top drivers would get some exposure with other manufacturers, it brings all-round good will, and they'll be lining up for the Aussie guys that want to do it."