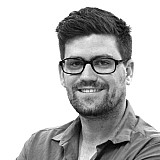 Stephane Ratel, head of the SRO Motorsport Group, will attend the final Australian GT Championship round in New Zealand this weekend.
The Blancpain Series boss will make his second trek down under for the year, backing up his visit to the Bathurst 12 Hour – the opening round of the Intercontinental GT Challenge – with a trip to the final round of both the Australian GT Championship and the Australian Endurance Championship at Highlands Park in New Zealand.
He will be at Highlands as a guest of Australian GT owner Tony Quinn.
"We're delighted that Stephane's accepted our invitation and taken time out of his busy schedule to experience the exceptional Highlands Motorsport Park this weekend," said Australian GT manager Ken Collier.
"Stephane invited Tony and I over to the Nurburgring last year and it was a fantastic experience.
"While we were there we extended an invitation to one of our rounds, so it's great that he'll be with this weekend."
The Australian GT Championship uses the SRO Balance of Performance system for both its sprint and endurance championships, as well as the GT Trophy system, which will feature a dedicated GT4 class form 2017 onwards.