Get alerts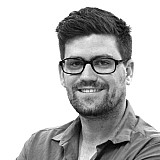 Nissan Australia's recently purchased GT-R GT3 may be staying down under following next week's Bathurst 12 Hour, but don't expect to see it racing in the Australian GT Championship regularly this year.
Nissan's local branch has opted to purchase the #1 GT-R that will run as a factory entry at the Bathurst 12 Hour next weekend, which means the car will stay in Australia following the race.
However, that is unlikely to lead to a factory-backed AGT effort any time soon. Nissan Australia's CEO Richard Emery has told Motorsport.com there are no firm plans to race the car again until the 2017 Bathurst 12 Hour.
"We don't have a plan for it in 2016, at this point in time. Our intention is to just park it in the corner, and that's unlikely to change," he said.
"The GT3 programme for the GT-R is not as advanced a customer programme as Audi's or Porsche's, although we've got plenty of people who are interested in using our car. But for 2016, I'd like to keep it so it's ready for next year's Bathurst 12 Hour.
"Having said that, if Nissan New Zealand said they'd like to have it run at the Highlands 101 at the end of the season and asked us to come over and run it for them, we'd consider it. But beyond that, the intention is to park it."
Customer programme equally unlikely
While BMW, Mercedes, and Audi all have customer programmes active in Australian GT, Emery says that buying the GT-R isn't the first step towards setting up a similar programme for Nissan – at least in the short term.
"I think it's good from afar to say 'look, there are 10 Audi R8s running around', but the market is only so big," he added.
"In that regard, when you look at the 10 or 12 manufacturers making GT3 cars, it's easy to overcommit yourself.
"So from our perspective we'll watch carefully. We have genuine Nissan fans who would like to run a GT3 car, but Nissan hasn't built that many cars. I think there are only 15 cars. So for us our programme isn't as advanced; that's not a criticism, it's just the way it is.
"At least we have a car in our hands now, we don't have to beg and borrow to do events in the future. We'll just see how 2016 pans out.
"And let's be honest, from a corporate perspective, I have to be responsible in terms of what our motorsport platform is going to be, so I've given myself some flexibility by owning a GT car."