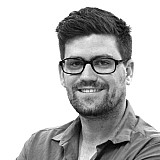 The CAMS Australian GT Trophy Series will include a new class specifically for GT4 equipment in 2017.
The shortened GT category, run under the same umbrella as the full Australian GT Championship but on a condensed calendar, will feature a GT4 class thanks an expected influx of the cars.
There is already a couple of GT4 cars either in the country or on their way, thanks to McLaren squad Tekno and the Miedecke Aston Martin outfit placing orders. The series says Mustangs and BMWs may well be headed down under as well.
"We expect that the number of GT4 cars will increase significantly over the next few years as the manufacturers offer very good race packages, including reasonably-priced cars which have longer major service intervals and overall lower running costs," said Australian GT manager Ken Collier.
"The existing GT4 cars in Australia are already eligible and we will add the new GT4 cars to the list.
"We already have GT4s from Aston Martin, McLaren, KTM, Porsche, Lotus and Ginetta either in Australia or known to be coming in. I have a tip that at least one of the recently announced Mustang GT4s will be ordered and there is talk about a couple of BMWs also being involved."
Collier added that a GT4 class may be added to the main Australian GT Championship in the future as well, with inclusion in the endurance events next year possible.
"When the GT4 competitor numbers are enough we will look to include them into the Championship races, in their own class," he said.
"It is possible that this could be as early as 2017 for the Australian Endurance Championship and 2018 for the Australian GT Championship."