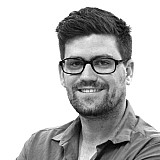 The Australian GT Championship has officially confirmed its 2016 calendar and race formats.
The season will be staged over 13 weekends, with three separate classes – the CAMS Australian GT Championship, the CAMS Australian Endurance Championship, and the Australian GT Trophy Series.
The Australian GT Championship will be made up of shorter races, between 30 and 60 minutes, with compulsory timed pit-stops. Rounds will be held at the Clipsal 500, the Australian Grand Prix, Barbagallo Raceway, Phillip Island, Townsville, and Highlands Park.
The endurance series will feature 101 lap races with pit-stops, doubling up with the sprint series at Phillip Island and Highlands, and staging standalone rounds at Sydney Motorsport Park and Hampton Downs.
The new-for-2016 Trophy class will run on the Shannons Nationals bill, with rounds at Sandown, Winton, Sydney Motorsport Park, Queensland Raceway, and Phillip Island. GT3 Trophy, GT3 Challenge, and GT4 cars will be eligible. 
2016 Australian GT Championship 
| | | | |
| --- | --- | --- | --- |
| Date | Class(es) | Circuit | Format |
| March 3-6 | Australian GT Championship | Adelaide Parklands | 3x40 minutes (CTPS) |
| March 17-20 | Australian GT Championship | Albert Park | 4x30 minutes |
| April 1-3 | GT Trophy Series | Sandown Raceway | 2x50 minutes (CTPS) |
| May 6-8 | Australian GT Championship | Barbagallo Raceway | 2x60 minutes (CTPS) |
| May 27-29 | Australian GT Championship/Endurance Championship | Phillip Island | 2x60 minutes (CTPS), 1x101 laps (CTPS) |
| June 10-12 | GT Trophy Series | Winton Raceway | 2x50 minutes (CTPS) |
| July 1-3 | GT Trophy Series | Sydney Motorsport Park | 2x50 minutes (CTPS) |
| July 8-10 | Australian GT Championship | Townsville | 2x60 minutes (CTPS) |
| July 29-31 | GT Trophy Series | Queensland Raceway | 2x50 minutes (CTPS) |
| August 26-28 | Endurance Championship | Sydney Motorsport Park | 1x101 laps (CTPS) |
| September 9-11 | GT Trophy Series | Phillip Island | 2x50 minutes (CTPS) |
| October 28-30 | Endurance Championship | Hampton Downs | 1x101 laps (CTPS) |
| November 11-13 | Australian GT Championship/Endurance Championship | Highlands Park | 2x60 minutes (CTPS), 1x101 laps (CTPS) |