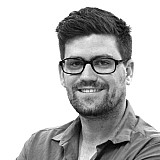 The Australian GT Championship has revealed its calendar for the 2017, with a shift away from Supercars events and more towards the Shannons Nationals bill.
The 'sprint' season will once again kick off with two major events, a three-race outing at the Clipsal 500, followed by a four-race spot on the Australian Grand Prix support bill a fortnight later.
There is then a twilight sprint event at the Shannons Nationals round at Queensland Raceway in August, before a trip to Symmons Plains in Tasmania a month later.
The Australian GT Championship schedule then ends at Highlands Park in New Zealand early November.
The Australian Endurance Championship, meanwhile, will feature four rounds with 500-kilometre races, meaning a shift away from the 101-lap format. The long-distance portion of the series will stick with the same four circuits – Phillip Island, Sydney Motorsport Park, Hampton Downs, and Highlands Park – although the SMP round will be on a Shannons weekend rather than a Supercars weekend like in 2016.
The budget-conscious GT Trophy Series will visit Shannons Nationals rounds at Sandown, Winton, Phillip Island, and Wakefield Park.
"After an enormously successful season in 2016 we're looking forward to next season already," said category manager Ken Collier.
"We think our calendar provides a great mix for competitors and fans, and we're excited to be heading to Tasmania for the first time.
"The success of the Hampton Downs 101 this year made it a great addition and one we were keen to keep for next season, and adds to the marquee events on the schedule."
2017 Australian GT Championship
| | | |
| --- | --- | --- |
| Round | Circuit | Date |
| 1 | Adelaide Parklands (SA) | March 2-5 |
| 2 | Albert Park (VIC) | March 23-26 |
| 3 | Queensland Raceway (QLD) | August 4-6 |
| 4 | Symmons Plains (TAS) | September 1-3 |
| 5 | Highlands Motorsport Park (NZ) | November 10-11 |
2017 Australian Endurance Championship
| | | |
| --- | --- | --- |
| Round | Circuit | Date |
| 1 | Phillip Island (VIC) | May 26-28 |
| 2 | Sydney Motorsport Park (NSW) | July 7-9 |
| 3 | Hampton Downs (NZ) | October 27-29 |
| 4 | Highlands Motorsport Park (NZ) | November 10-12 |
2017 Australian GT Trophy Series
| | | |
| --- | --- | --- |
| Round | Circuit | Date |
| 1 | Sandown (VIC) | April 7-9 |
| 2 | Winton (VIC) | June 9-11 |
| 3 | Winton (VIC) | August 19-20 |
| 4 | Phillip Island (VIC) | September 8-10 |
| 5 | Wakefield Park (NSW) | November 4-5 |