Get alerts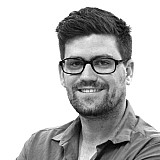 The opening round of the 2016 CAMS Australian GT Championship at the Clipsal 500 will feature a 28-car grid, the series announced today.
The field will include six Audis R8s, the brand's campaign led by 2015 Australian GT Champion Christopher Mies.
The German will be joined at the five-car Melbourne Performance Centre squad by Steve Mclaughlan, James Kondouris, Rod Salmon, Greg Taylor, and Barton Mawer.
Simon Ellingham's privately-run R8 is the sixth Audi in the field.
There will be two McLarens, father-son team of Tony and Klark Quinn in one and Tony Walls in the other, while Grant Denyer and Tony D'Alberto will share a Maranello Motorsport Ferrari 458.
Five Lamborghinis have been entered, with Andrew Taplin/Dean Canto, Roger Lago, and Justin McMillan all running R-EXs. Another father-son team in Peter and Alex Rullo will run a Gallardo FLII, as will the John Magro/Hayden Cooper combo.
There will be two brand new Mercedes AMG GT3s on the grid – one for Craig Baird and Scott Taylor, and another for Mark Griffith – while John Martin/Aaron Tebb and Andrew McPherson will run Porsche GT3-Rs.