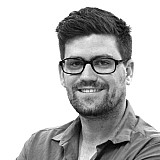 Tony Quinn has been excluded from the results of the Race 3 at Albert Park, which means Matt Solomon is the race's new winner.
Quinn was originally the race winner on corrected compulsory pitstop time, despite actually crossing the line 12th.
The anomaly occurred thanks to the race being restricted to a one-lap dash at the end after a lengthy Safety Car period – which ironically was caused by Quinn spinning Roger Lago on the first lap of the race.
The bizarre result has now been changed again, with Quinn excluded from the final classification because of his part in the Lago crash, which also ended the race for Dean Canto and Craig Baird.
Mercedes driver Solomon is now the race winner, from Steve McLaughlan (Audi) and Klark Quinn (McLaren).