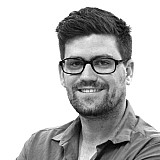 The bizarre results continued to come from the Australian GT Championship races at Albert Park, with James Koundouris classified the winner of Race 4 after crossing the line 11th.
Once again it was the Safety Car that played havoc with the results. With the race finishing under yellows, post-race applied pitstop times saw a major re-shuffle in the order.
As a result, Audi driver Koundouris went from P11 to P1. And the man who crossed the line first, Race 3 winner Matt Solomon, slipped all the way from P1 right down to 22nd.
Geoff Emery was classified second, from 10th on the road, ahead of Tony Walls who actually crossed the line way down in 15th.
The race itself saw Solomon lead comfortably from Klark Quinn and Nathan Morcom, before contact between Andrew McPherson and Peter Rullo saw the Safety Car come out with around 10 minutes of the 25-minute race left to run.
Quinn wound up being classified 20th, with Morcom back in 15th.