Get alerts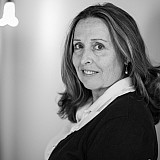 Austin Cindric is expanding his intermediate track schedule in ARCA.
Cindric, who turned 18 earlier this month, will once again team up with Cunningham Motorsports on three 1.5-milers starting with Chicagoland Speedway this weekend. The high school senior will pilot the No. 99 PIRTEK Ford at Kentucky Speedway on Sept. 23rd and at Kansas Speedway on Oct. 14. 
"I'm really excited to be back racing in the ARCA Racing Series," Cindric said in the release. "I'm working hard to get experience on a variety of ovals and having the opportunity to run these three 1.5-mile tracks with Cunningham Motorsports will go a long way toward helping my development. 
"While each track is the same size, they are vastly different, which is something I need to get used to. Between my ARCA and NASCAR truck experience this year, I feel like I'm becoming a more well-rounded racer."
Cindric has three previous starts with Cunningham Motorsports. In June, he started from the pole at Pocono and finished a career-high second. Last season, Cindric qualified fourth at Iowa Speedway and Kentucky Speedway. His best result was fourth in his Iowa debut. 
"We are always excited to have Austin Cindric back racing with us," said Kerry Scherer, Managing Director of Cunningham Motorsports. "He is such a diverse, talented young driver. He has the complete package of driving ability, personality and media presence that will take him far in the racing industry."
Cindric honed his skills in a variety of racing disciplines ranging from stocks to sports cars. Over the last year-and-a-half, Cindric has competed in more than 50 events in 13 different vehicles. In addition to his stock car training in ARCA, Cindric won both K&N Pro Series East races (Virginia International Raceway and Watkins Glen) he entered from the pole. His best starting effort in the Camping World Truck Series was second last at Canadian Tire Motorsports Park. Cindric's top truck finish this year cam at Bristol last month where he finished 18th in his track debut.
Cindric is scheduled for additional truck races with Brad Keselowski Racing for later this year. His next scheduled start with BKR is at Talladega Superspeedway.