Staying with ROAL Motorsport, Tom Coronel will be chasing for victories and podium finishes in a BMW 320 TC in the 2013 FIA World Touring Car Championship.
13/02/2013 12:59
The success of the Chevrolet teams and drivers in the World Touring Car Championship has been a journey which is highlighted in the video.
17/12/2012 10:54
Trending content
What's hot now
Top!
f1
Short news - 03/11/2014 Experts say Schumacher recovery now unlikely
Most!
nascar-cup
Short news - 03/11/2014 Changes made to NASCAR qualifying
Trending!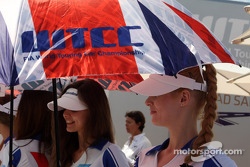 f1
Short news - 03/11/2014 Webber still in paddock after F1 retirement